In the realm of data center security, achieving ISO certification demonstrates a commitment to implement rigorous security measures and complying with internationally recognized standards. This article delves into the significance of ISO certification for data centers and its role in ensuring robust security practices for your business.
In today's business environment, risk and compliance management has become a critical component for businesses aiming to navigate challenges, protect their reputation, and drive sustainable growth. One of the International standards to help keep a level playing field is achieving ISO Certification, which plays a pivotal role in establishing a strong security foundation and compliance standards for data centers. With this article, we will take a look at the significance of ISO Certification for data centers and its role in ensuring robust security practices for your business.
Understanding ISO Certification
ISO (International Organization for Standardization) is an independent, non-governmental, international organization that develops standards to ensure the quality, safety, and efficiency of products, services, and systems. ISO certification validates that a management system, manufacturing process, service, or documentation procedure meets the necessary criteria for standardization and quality assurance.
Data Center Certification for Information Security Management System
Data Centers ISO Certification requires a comprehensive approach to security, covering physical, network, and procedural safeguards. According to ISO.org, achieving compliance with ISO/IEC 27001 signifies that an organization has established a risk management system to address data security risks associated with the data it owns or handles.This system adheres to the best practices and principles outlined in the International Standard.
Thus we can say that, ISO/IEC 27001 is designed for information security, and sets requirements for establishing, implementing, and improving Information Security Management Systems (ISMS).
EDGE DC is Certified with ISO 27001
As an interconnected Data Center, we aim to always provide the highest level of compliance standard in the industry. EDGE DC is now certified with ISO 27001 from local and international certification institutions. Let's see which is suitable for your organization:
1. ISO/IEC 27001:2013 Information System Management System (ISMS)
As part of Digital Edge platform, EDGE DC is compliant with the highest industry standards through the internationally UKAS accredited ISO/IEC 27001:2013 certification from Bureau Veritas. This certification provides assurance to our customers that we continuously adopt the best industry practice to secure the confidentiality of your company's information and reduce the likelihood of information security breaches.
2. SNI ISO/IEC 27001:2013 Sistem Manajemen Keamanan Informasi (SMKI)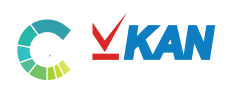 If you are an organization that complies with the business regulations in the Republic of Indonesia, EDGE DC is also SMKI certified from CBQA Global which is accredited by Komite Akreditasi Nasional (KAN). Through the SNI ISO/IEC 27001:2013 certification process, your business can enhance customer trust, reduce the potential for information security breaches, maintain data integrity and enable your business to meet specifically local legal and regulatory requirements related to information security in Indonesia.
Conclusion
ISO certification for data centers showcases a dedication to rigorous security practices and adherence to globally accepted standards. Attaining ISO 27001 certification is one of the paths to strengthen your data center security, fosters trust among stakeholders, and offers a competitive advantage.
With EDGE DC's ISO/IEC 27001 certification, you can rely on our unwavering commitment to safeguarding your data against evolving threats. Our risk and compliance standards allow you to focus on your core business, knowing that your data is protected. Reach out to our team today and unlock these benefits.
Check out other EDGE DC certifications here.